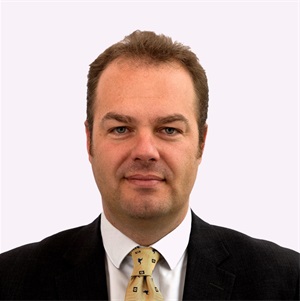 I have 3 children, Sam, Emily and Jacob. Sam is at secondary school and Emily and Jacob attend Saint Faith and Saint Martin's. They also attended St Faith's Infant School and love both schools and think they are "great places to learn" and enjoy many of the clubs on offer.
I am married to Rachel, a peripatetic music teacher for Lincolnshire Music Service, who also runs Musical Majors developing musicality for children between the ages of 5 and 11.
I am a Director, on the senior management team, at Siemens. I joined the governing body at Saint Faith and Saint Martin's because I am passionate about education and supporting the local community by transferring skills between Industry and the public sector through partnerships.
In my spare time I like to play squash and have the occasional round of golf, and I am currently training for the Lincoln 10k and coast to coast cycle ride which I will be doing later this year. To the frustration of Rachel I am also trying to learn the guitar.
I love to travel and experience different cultures most notably Columbia, China, India and Siberia. We had the good fortune to spend 3 years living in Sydney where Emily and Jacob were born. Like many people who were brought up in Lincoln and move away, it was not until I left did I truly appreciate what a great city we have and how much it has to offer.
I have been Chair of Governors since the beginning of September 2014 and I welcome feedback from parents and teachers on any aspects of the school.